Fast and secure WordPress Blog Hosting.
Get your own branded blog domain name. No more hard to remember URL`s.
Databases are locally hosted on our servers for extraordinary speed and load times. Contact Us Now!
Choose from 1,000's or starter designs or get one customized to meet the true look and feel of your business.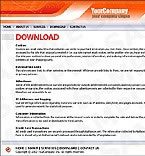 Our WordPress hosting plans come with:
No Licensing Fees
Latest Blogging Technology
Daily Backups
Web site statistics
Social Media Plug-ins*
Hundreds of Free Themes and Plug-ins*
and can be customized to look like your current website.
WordPress hosting only $15 a month.
Learn more about WordPress Themes
*Third-party logos and marks are registered trademarks of their respective owners. All rights reserved.